Cheese & Charcuterie
Savour a world of flavour at the Cheese and Charcuterie counter. These crowd-pleasing artisanal speciality meats and premium artisan cheeses from around the world, are simple to serve and easy to enjoy. We also serve your go-to favourites; custom-cut deli meats and cheeses of all types and varieties.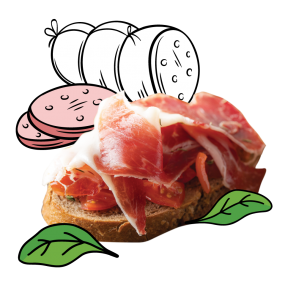 SPECIALITY
Meats
Good cheese loves company, so give your favourite wheels some savoury support with our selection of the top meats from around the world! From charcuterie board classics like salami and prosciutto to breakfast beauties like turkey and ham and even gourmet specialities like paté and truffle-infused products—we've got you covered. Get slicing!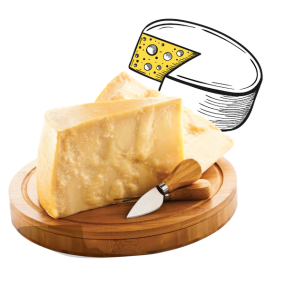 ARTISAN
Cheeses
From Italian Parmigiano Reggiano to French Raclette or creamy Havarti, we have artisanal cheeses to suit any recipe or purpose! Thanks to our excellent selection of gourmet cheeses, you'll find premium options sourced from the top cheesemakers all over the world.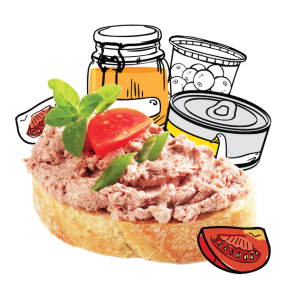 FINE
European Products
They say it's the small details that make a meal go from great to spectacular, so be sure to check out our selection of oils, vinegar, salts, fruits spreads, honey, crackers, tapenades, pâtés and dried fruits. These serve as the finishing touch to your perfect spread of cheese and charcuterie selections.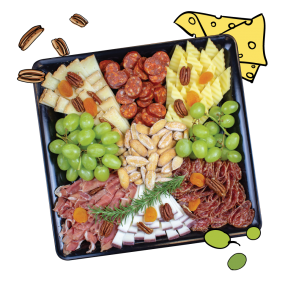 GOURMET
Platters
What's better than freshly sliced artisanal meats and cheeses? A platter full of them. Kirk Market Cheese & Charcuterie platters are a delicious and crowd-pleasing addition to any special event, taking some of the guesswork (and stress) out of party planning.
Delicious, any way you slice it.