The Florist
The Florist at Kirk Market is always in full bloom with a wide variety of top-quality fresh flowers as well as our immensely popular Handtied Bouquets and Arrangements. Our floral designers create distinctive, impactful seasonal pieces; and they're always happy to design a custom arrangement especially for you.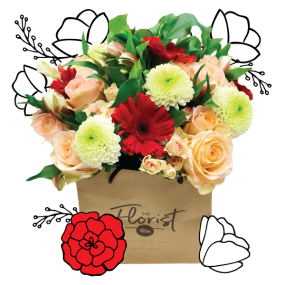 HANDCRAFTED
Floral Arrangements
A beautiful bouquet of flowers can brighten a home and put a big smile on your face. We carry a huge, breathtaking selection of blooms in every hue imaginable. With every new season, you'll find new flowers to inspire you. We offer custom and pre-arranged handcrafted bouquets, all bursting with blooms, vase ready, and 100% beautiful.
SPECIAL
Events & Occasions
Simple to simply amazing custom floral designs and packages are available for weddings, corporate events and parties of all types. The Florist at Kirk Market works with you to fully understand your vision and to deliver captivating, memorable arrangements that enhance your special occasion
POTTED
Plants & Accessories
Home feels homier when it's filled with living things. So add a little green! Plants are perfect for adding a pop of life and colour to front porches, flower beds, kitchen tables or countertops, and make a beautiful gift for practically anyone.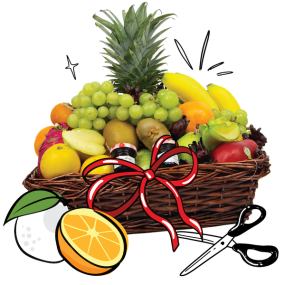 GOURMET
Fruit & Gift Baskets
Looking for a gourmet fruit basket? You've come to the right place. The Florist at Kirk Market is known for putting together incredible fruit baskets with a selection from the season's most celebrated flavours to the year-round treats you know and love.
Every day is a perfect occasion
for flowers.