Meat & Seafood
We stand behind our products as being the best in quality and flavour. Pork loin that cooks up succulent and juicy. Fresh chicken in an array of cuts and choices. Seafood, fresh from the dock and delicious. And awesome steaks for the grill. When it comes to top-quality meats and freshness, the Kirk Market Meat Department is the place to be.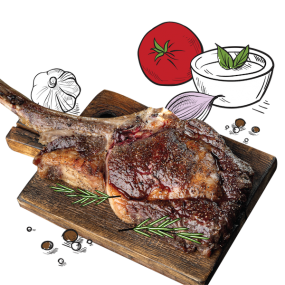 IN HOUSE
Dry-Aged Beef
Dry-Aging is a traditional method used by butchers to craft exceptionally tender and flavourful meat. The process relies on the passage of time and the meat's natural enzymes to slowly tenderize each cut – resulting in the best steak you've ever tasted! At Kirk Market, we're not chicken when it comes to beef!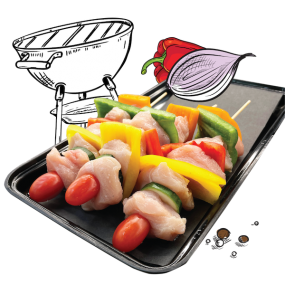 KIRK MARKET
Ready to Cook Dishes
Have your dinner go from ordinary to extraordinary with Kirk Market's  Signature Ready to Cook dishes from the Meat counter. They're pre-seasoned to perfection with fresh ingredients; just pop them on the grill, stove or in the oven. Dinner is served!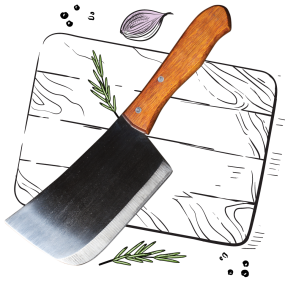 KIRK MARKET
Butcher Services
Whether you need a chuck shoulder cubed for a stew, steak cut into strips for fondue, or a whole chicken broken down into parts, The butcher at Kirk Market can do it for you. Our meat cutters are ready to custom cut your selection to your specifications, trim a cut as you like it, or re-package portions so you can get just the quantity you need.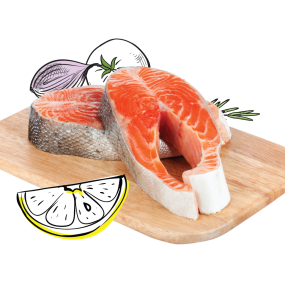 FRESH
Seafood
Salmon, tuna, shrimp, snapper, halibut… the list goes on. The Meat & Seafood department sources fish from the very best fishing areas in the world, rushing them to our store so you can enjoy them at their freshest. With our wide selection of fresh seafood and helpful team members, you may find yourself enjoying fish for dinner more often.
Fresh, flavorful Meat & Seafood.
Cut just the way you like it.